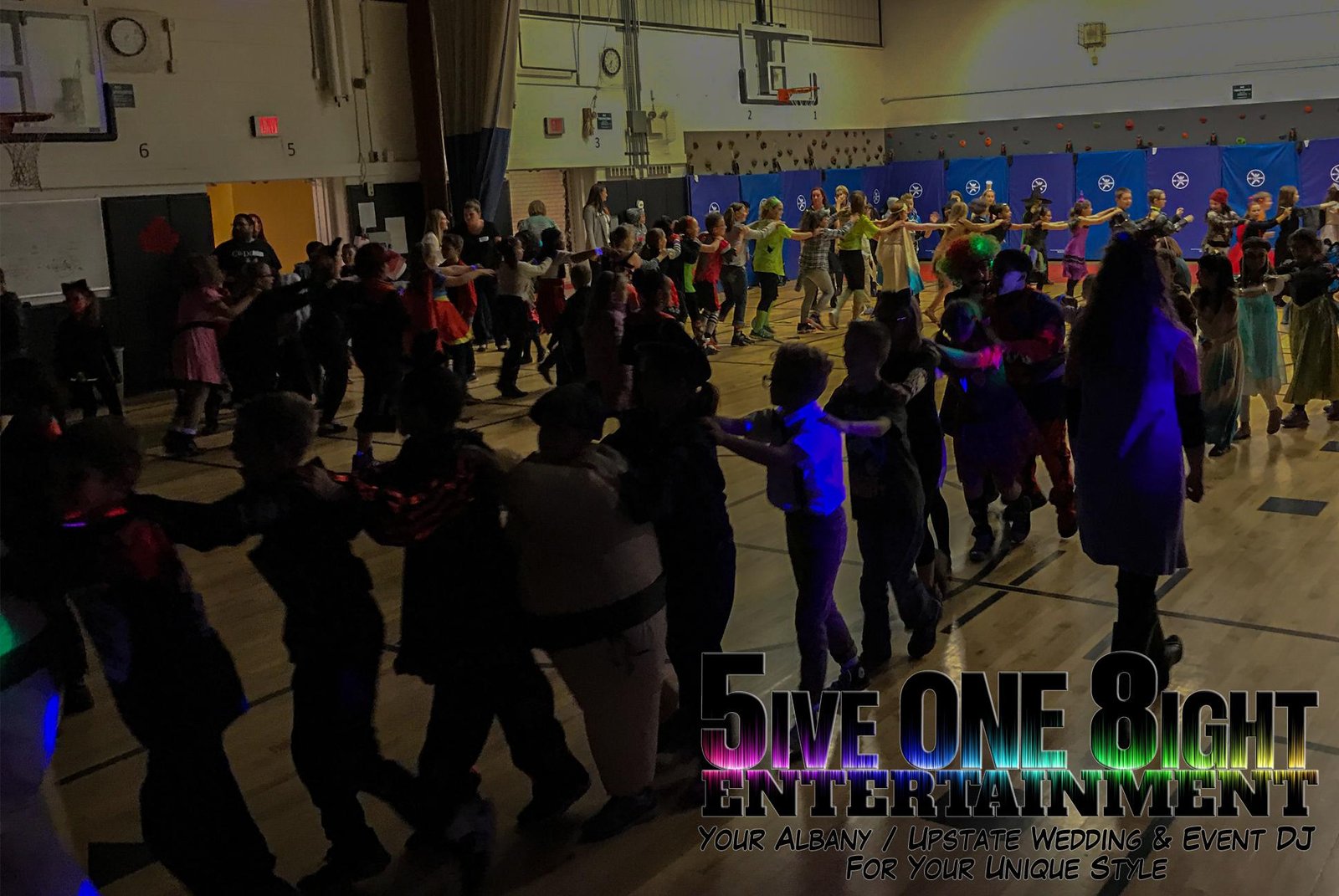 School Dance DJ Service
Your school dance can go to the next level with professional DJ services from 518 Entertainment! It is our goal to provide hours of fun entertainment, so you and your classmates can have a dance to remember.
Customized School Dance
518 Entertainment knows you want to have a school dance that is special. We will work with you to help make your dance the highlight of the school year! Our services are exceptional for any dance, rally, prom, grad night, or graduation ceremony. Our goal is to provide professional and creative lighting and sound services to make your next school function one to remember for years to come.
Prom Services
518 Entertainment is your first choice in school prom DJ service. We specialize in school prom DJ / Disc Jockey entertainment. The success of your event boils down to the years of experience (over 15 years) and the
music we play and our interaction with the Students & Staff. As you already know, high school students can sometimes be difficult to please, so understanding them is important. This is why we spend months planning with you!
Experience and Etiquette School Dance DJ
518 Entertainment is experienced in the unique etiquette of school dances. (Clean Music) Our professional emcee services include assistance in monitoring the flow and scheduling of your event. Depending on your individual desires, we will help direct guests to follow the scheduled time line of events. All of our DJ's will arrive properly dressed and in a professional appearance. They will follow all instructions and work well with other vendors, reception staff and all other event staff.